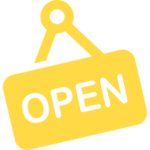 We only work
by appointment. You can make an appointment with us on the following days and times:
Monday to Friday from 9 a.m. to 7 p.m.
Saturday from 9 a.m. to 1 p.m.
What's your visiting address?
VSHeftrucks. Van Schaijk Warehouse Equipment
Etruskenweg 34
5349 AZ, Oss (North Brabant)
The Netherlands
Directions
Plan your route to our showroom (Google Maps) here.